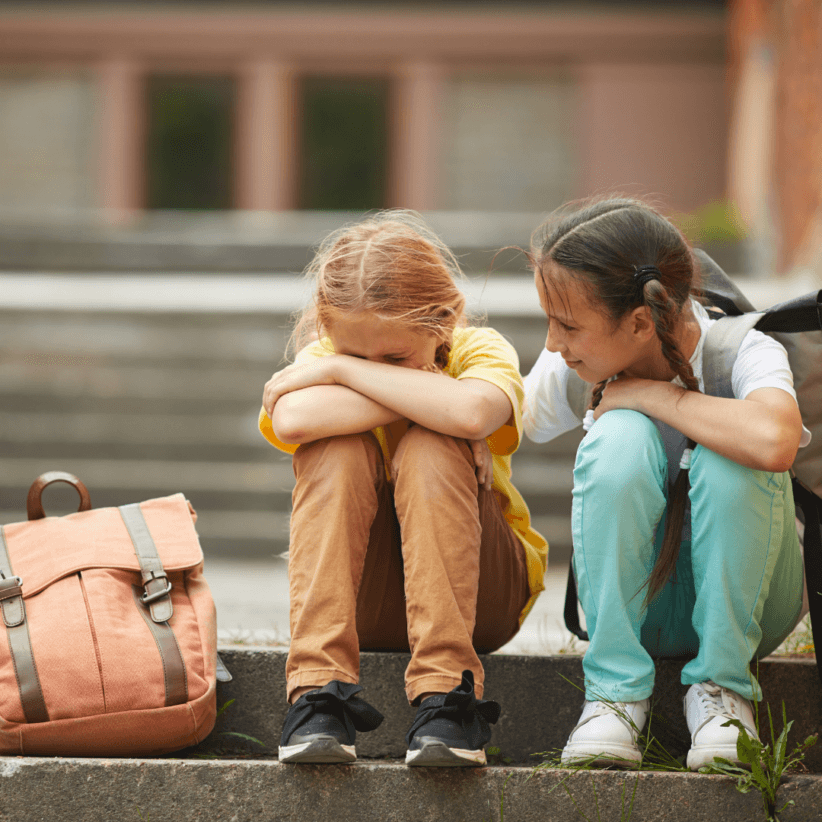 How to Beat the Back to School Blues
While back to school season is typically thought of as an exciting time of year, it can also be sad. In some instances, it may even cause anxiety in some kids. To help your kids beat the back to school blues, we're sharing a list of ways to help them feel prepared, confident, and happy about the new year ahead.
Shop local this back school season at these Westchester stores.
Host a playdate

Summer is often a time when some friends are apart. If your child is having a hard time with the new year, organize a playdate or outing to connect with their old friends or encourage them to meet new ones if you know what class they will be in.

Read

Get ready for the school year by reading a collection of back to school books. Hearing from other kids who might not also be excited about back to school might help your child connect to their own story/feeling around this time. This is also a great way to open up some healthy dialogue around their feelings. Some favorites include The Day You Begin, Our Class is a Family, and First Day Jitters for elementary school aged children. For teens, check out Teen Girl's Survival Guide: How to Make Friends, Build Confidence, Avoid Peer Pressure, Overcome Challenges, Prepare for Your Future, and Just About Everything in Between and Essential Life Skills For Teens.

Get back to your routine

This one is tough for everyone. However, it's so important to get back to the order of a back to school schedule. If you have older kids, encourage them to go to bed a little earlier every night. They should do this until they are back on their regular bedtime. This also applies to their morning wake-up time. You might have to set alarms (or have older kids set their own) to help them get back into the flow of a routine.

Talk it out

Talk to your kids about how they are feeling around the new school year. Every year may bring on a host of new changes. Starting the year off with a check-in is a good way for your kids to express what they may be thinking about. It is helps them to know that they can come to you with anything that might come up over the course of the school year.

Pick out some after-school activities together

If your kids' school offers after-school activities or clubs, have your kids involved in finding programs that they are interested in. This can also be a fun way to connect with friends if they aren't in the same class together.

Go back to school shopping together

Get your kids involved in the excitement of the new year by going back to school shopping together. Print out the list so that they can cross off all of the essentials for the new year.

Plan a first day of school outfit

Get the kids involved to pick out and plan their first day of school look. This can be a fun way for younger kids to express themselves.

Make their new teacher something

Encourage your younger kids to make a picture or write a welcome note to their new teacher.

Doing something fun at the end of summer

An end of summer adventure can be a great way to spend time together and say goodbye to summer. In Westchester, you can take a day trip to LEGOLAND, enjoy a hike, spend the day at Playland, the beach, or explore a new Westchester town (check out our guides to Port Chester, Ossining, and Sleepy Hollow).