CoderDojo Online – FREE Kids Programming sessions
Description:
FREE Kids Programming sessions online presented by CoderDojo Redmond & Bothell
About this Event
Video games don't have to be bad. What if they were a way to turn them from afternoon time-waster to impactful, lucrative career?
CoderDojo Redmond & Bothell chapters, in partnership with Mighty Coders & Chess4Life, present FREE Online Kids Coding Sessions – Hour of Code
Help your kids stay busy this Summer and learn something new!
Join us every 3rd Saturday from 10am-12 pm via Facebook Live!
https://facebook.com/mightycoders.kids
LEARN COMPUTER SCIENCE AT OUR FREE ONLINE EVENT!
No experience necessary
For grades 2-8
Great for both beginners and experienced coders
Webinar style 1.5 hr sessions every Monday
CoderDojo is a global movement of FREE, volunteer-led, community based programming clubs for young people. At a Dojo, young people, between 7 and 14, learn how to code, develop websites, apps, programs, games and explore technology in an informal and creative environment. In addition to learning to code attendees meet like minded people and are exposed to the possibilities of technology.
Within the CoderDojo Movement there is a focus on community, peer learning, youth mentoring and self led learning, with an emphasis on showing how coding is a force for change in the world.
See more at: https://coderdojo.com/about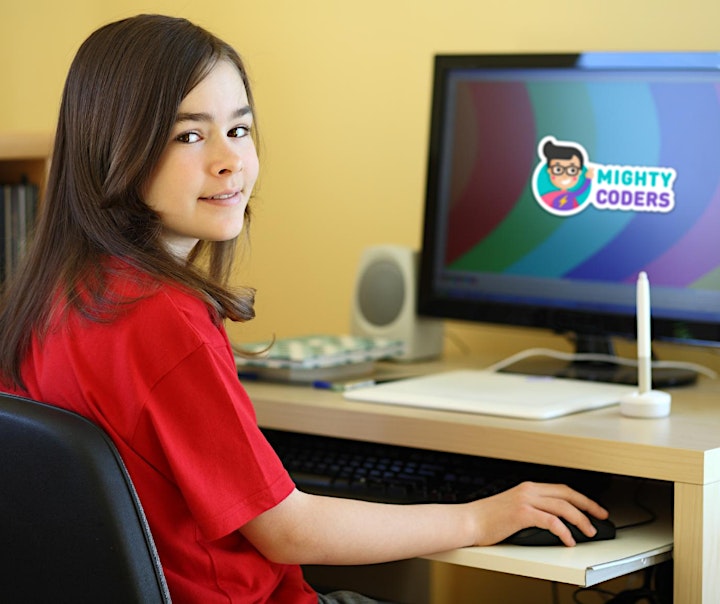 Related Events